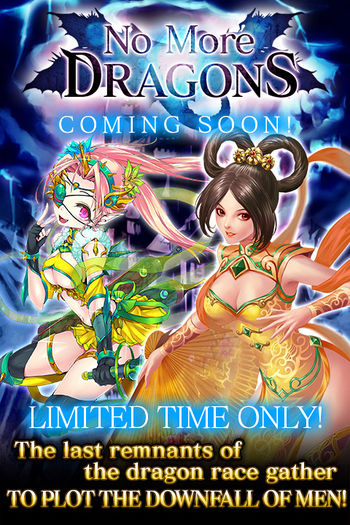 For those who are new, what is a Tower Event?
A tower event is an event with 50/100 floors for each lap. There is a boss fight every 10 floors. In the normal fights, you are generally allowed 3 allied units and only 1 of your own unit. The deploy layout somewhat resembles that when you attack other players and fight their defense.
Once you have completed all 50/100 floors, you complete one lap and start over again from floor one. For each lap completed, you get a prize, generally a monster unit card. You also tend to get a prize for every tenth floor (i.e 10th, 20th, 30th) completed.
Tower events tend to be time consuming
but it is less "pay to win."
(not anymore due to the BT rewards and there are no rankings)
They also tend to be great for beginners because you can easily get a 5* monster unit which tends to be recruitable, and thus you get a 5* unit after recruiting it at the next recruitment event.
Note: Getting a 6* by buying using pure is still better, 5* was important back then before 7* was released.
_________________
Call me a whimp or whiner, but I miss the old days in Fantasica...
Avatar by TheRain07!
Kik/Line: LuziMiazawa
Fantasica: LuziMiazawa - 69969112
xxx
Any scammer IDs for me? Pass them over to me.