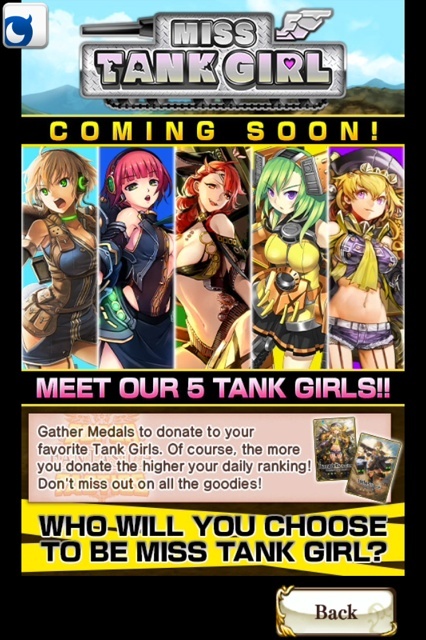 *Event Text from last Team Event*
Teams
When you first participate in the event, you are asked to either Create a Team or Join a Team. Either choice will then allow you to select a Maiden. That Maiden will be your team mascot for the entire duration of the event. Please note that once you have selected your Create/Join and then your Maiden,
you cannot change for the rest of the event.
Creating a Team
I haven't done this before so someone may need to correct me in this aspect. By creating a team, you effectively own the team and get to name the team. Each team can hold a maximum of 10 players and you
cannot
select the members.
Joining a Team
You can select on the Maidens and then you are placed in random team that hasn't got 10 members that matches the same Maiden as the one you selected. It is proven many times that you will always be put in a group with the least members.
To have higher chances of a good team, LOG IN RIGHT AFTER THE MAINTENANCE ENDS and join a team! It might or might not work so it ultimately depends on your luck.
Maiden Crowns *Item name subjected to changes
Maiden Crowns are used to increase points of the overall team in the form of PR points. They can be bought in packs and earned by completing quests (from zero to 5) and chests in training. Note Chapters 1 to 4 do not award you with any Maiden Crowns.
These can now be gained from Leana's Shop.
You can donate up to 100 Maiden Crowns at once and by using them your team earns PR points and will the points go towards your individual ranking.
Fever Time
At certain times of the day, there will be Fever Time. During this time, the amount of PR points earned via Donate Crowns increase. The duration and timings of Fever Time are based on your maiden so you may have to log on frequently to check when it happens.