P.S: I will not be updating this list until I have the time to do so, which isn't anytime soon. Please refer to the list of units with Arena Skills in the Fantasica Wiki if you need any information.
http://www.fantasicawiki.com/wiki/Arena_units
-KuroStar , 20 July 2014
***** UNIT WITH BONUS/ BOOST *****
Skills such as Double Attack or Iron Wall are exclusive only to Battle Arena and Guild Battle events.
In Legion Battles, Arena Skills gives a bonus.
3*
4*
5*
6*
Johann(Iron Wall)
Leevi(Double Atk)
Fernando(Spd Order)
Piper(Spd Order)
Zenobia(Iron Wall)
Vilhelm(Double Attack)
Mabel(Double Attack)
Antony(Spd Order)
Tempus(Double Attack)
Jiang Shi(Drain Attack)
Scarlet(Critical Shot)
Lamina(Spd Order)
Hero Orlando(Double Atk)
Phyllis(Double Attack)
Hero Claire(Spd Order)
Robert(Nerve Strike)
Stray Cat(Nerve Strike)
Predica(Double Attack)
Tempus(Double Attack)
Kuhl(Double Attack)
Marissa(Critical Shot)
Varme(Critical Shot)
Defaite(Iron Wall)
Athlon(Double Attack)
Duelo(Nerve Strike)
Logilo(Nerve Strike)
Macht(Critical Shot)
Molniya(Nerve Strike)
Selphy(Speed Order)
Purif(Speed Order)
Strarf(Iron Wall)
Satellite(Spd Order)
Boreallis(Iron Wall)
Cercle(Spd Order)
Lyyli(Spd Order)
Ronja(Drain Attack)
Pasio(Nerve Strike)
Berthold(Spd Order)
Odoacar(Spd Order)
Oskar(Critical Shot)
Forto(Speed Order)
Kraft(Double Attack)
Orgulho(Double Attack)
Quatri(Speed Order)
Haine(Iron Wall)
Leonor(Speed Order)
Emilia(Iron Wall)
The Count(Drain Attack)
Trixy(Critical Shot)
Merio(Nerve Strike)
Angriff(Nerve Strike)
Miedo(Speed Order)
Wisdom(Nerve Strike)
Helles(Critical Shot)
Oborona(Defense Order)
Espirit(Defense Order)
Prodi(Double Atk)
Krieg(Spd Order)
Afect(Stone Breath)
Stelis(Critical Shot)
Alisa(Nerve Strike)
Nonna(Stone Breath)
Ruina(Critical Shot)
Valan(Nerve Strike)
Befana(Incinerate)
Rethel(Critical Shot)
Cion(Snipe)
Record(Incinerate)
Marinella(Incinerate)
Nestore(Backstab)
Armin(Backstab)
Birgit(Nerve Strike)
Walter(Def Order)
Darla(Backstab)
Medico(Spd Order)
Politi(Iron Wall)
Karen(Spd Order)
Defesa(Iron Wall)
Ifrit(Incinerate)
Gnome(Iron Wall)
Clover(Nerve Strike)
Diamond(Defense Order)
Spade(Iron Wall)
Heart(Incinerate)
Rolo(Critical Shot)
Adora(Nerve Strike)
Mint(Speed Order)
Antrim(Critical Shot)
Phania(Double Atk)
Sakurako(Snipe)
Grito(Incinerate)
Cloche(Snipe)
Lisette(Nerve Strike)
Elise(Snipe)
Sici(Backstab)
Sienta(Iron Wall)
Diaha(Double Atk)
Mathema(Incinerate)
Vokas(Incinerate)
Cupid(Snipe)
Shichishitou(Nerve Strike)
Lise(Backstab)
Ginette(Critical Shot)
Hector(Nerve Strike)
Zakhar(Critical Shot)
Arkley(Iron Wall)
Falkrik(Iron Wall)
Kildare(Critical Shot)
Kamariera(Nerve Strike)
Khalis(Iron Wall)
Penna(Defense Order)
Snow White(Drain Attack)
Sonas(Defense Order)
Contrato(Incinerate)
Bish(Critical Shot)
Aset(Speed Order)
Miata(Critical Shot)
Jacin(Double Attack)
Penser(Speed Order)
Xyla(Critical Shot)
Kauwin(Backstab)
Karamela(Defense Order)
Biscotto(Critical Shot)
Ametista(Snipe)
Citrine(Incinerate)
Mesti(Nerve Strike)
Tito(Nerve Strike)
Atlanta(Snipe)
The Fool(Incinerate)
Cherie(Incinerate)
Collere(Critical Shot)
Lucinda Jane(Nerve Strike)
Anbien(Iron Wall)
Hariola(Speed Order)
Kisaka(Backstab)
Remona(Nerve Strike)
Chasseur(Backstab)
Lgun(Double Attack)
May(Speed Order)
Arbre(Stone Breath)
Paidir(Stone Breath)
Centaur(Speed Order)
Korpokkur(Speed Order)
Marica(Snipe)
Doris(Triple Attack)
Ina(Backstab)
Tiana(Stone Breath)

Thrain(Double Attack)
Bernhard(Iron Wall)
Patrick(Iron Wall)
Lev(Triple Attack)
Ignat(Spd Order)
Gliberta(Spd Order)
Sofia(Nerve Strike)
Issac(Triple Attack)
Aludra(Iron Wall)
Kreuz(Double Attack)
Sheryl(Critical Shot)
Joachim(Critical Shot)
Lumiere(Spd Order)
Aqua(Spd Order)
Nail(Triple Attack)
Diver(Triple Attack)
Valeria(Drain Attack)
Bruja(Critical Shot)
Veloz(Critical Shot)
Schrif(Speed Order)
Theodora(Double Atk)
Fiato(Spd Order)
Brenda(Triple Atk)
Annette(Triple Atk)
Evaldo(Triple Atk)
Rupius(Triple Atk)
Spiel(Triple Atk)
Teatro(Triple Atk)
Karina(Nerve Strike)
Apsara(Critical Shot)
Amina(Iron Wall)
Mentira(Speed Order)
Rossetto(Drain Attack)
Ruse(Critical Shot)
Louise Garou(Drain Attack)
Faineant(Stone Breath)
Rin(Defense Order)
Zertva(Incinerate)
Serieux(Speed Order)
Gohld(Critical Shot)
Nyte(Drain Attack)
Epreuve(Stone Breath)
Perecer(Backstab)
Veter(Iron Wall)
Renard(Nerve Strike)
Hound(Double Attack)
Fallu (Snipe)
Argento(Iron Wall)
Brigitte(Spd Order)
Sangre(Def Order)
Bullet(Triple Atk)
Destro(Iron Wall)
Marfa(Critical Shot)
Fleur(Def Order)
Lilio(Iron Wall)
Faleria(Snipe)
Milt(Def Order)
Ravenna(Stone Breath)
Arras(Spd Order)
Locmaria(Blink)
Rochelle(Drain Attack)
Corda(Def Order)
Erasure(Incinerate)
Brave(Nerve Strike)
Betania(Iron Wall)
Eisen(Iron Wall)
Maddy(Snipe)
Trane(Iron Wall)
Olivia(Triple Atk)
Gerd(Incinerate)
Irmela(Blink)
Harriet(Snipe)
Wendy(Incinerate)
Lynette(Critical Shot)
Khatir(Triple Atk)
Nurikabe(Iron Wall)
Kordelia(Triple Atk)
Ciel(Defense Order)
Frau(Blink)
Undine(Stone Breath)
Bunny(Spd Order)
Memel(Incinerate)
Poker(Critical Shot)
Grimoire(Spd Order)
Grete(Drain Atk)
Zeit(Speed Order)
Argent(Speed Order)
Limerick(Nerve Strike)
Quente(Incinerate)
Brucke(Backstab)
Armelle(Critical Shot)
Laurie(Incinerate)
Micott(Drain Attack)
Zxtole(Nerve Strike)
Priscilla(Speed Order)
Glen(Critical Shot)
Hazara(Defence Order)
Azoth(Blink)
Mjollnir(Critical Shot)
Mireille(Stone Breath)
Giuly(Stone Breath)
Lyutov(Incinerate)
Sidor(Defense Order)
Earth Dragon(Iron Wall)
Eins(Drain Attack)
Rachel(Backstab)
Aristo(Speed Order)
Fuil(Backstab)
Agricola(Backstab)
Arianrhod(Defense Order)
Mavis(Triple Atk)
Mildred(Double Atk)
Linea(Snipe)
Passe(Blink)
Neshek(Nerve Strike)
Lorrie(Nerve Strike)
Ritsu(Critical Shot)
Girasol(Iron Wall)
Narcissus(Critical Shot)
Yiota(Defense Order)
Gelee(Incinerate)
Soult(Nerve Strike)
Skylla(Critical Shot)
Onyx(Double Attack)
Shoham(Double Attack)
Stole(Snipe)
The Devil(Triple Atk)
Justice(Nerve Strike)
Caterina(Incinerate)
Leven(Backstab)
Lorna(Snipe)
Kyle(Incinerate)
Rdia(Incinerate)
Storun(Drain Attack)
Melano(Triple Attack)
Delia(Incinerate)
Lena(Defense Order)

Charles(Double Attack)
Aksana(Iron Wall)
Arcadia(Triple Attack)
Bajardo(Iron Wall)
Delfina(Quadruple Atk)
Rain(Quadruple Atk)
Cardina(Triple Atk)
Reimund(Drain Atk)
Baldomero(Iron Wall)
Arana(Drain Atk)
Margot(Triple Atk)
Coral(Spd Order)
Vertex(Iron Wall)
Alhena(Quadruple Atk)
Ombre(Spd Order)
Gluck(Spd Order)
Nunnaly(Spd Order)
Verlegen(Spd Order)
Swimsuit Borage(Critical Shot)
Juana(Speed Order)
Phileas(Nerve Strike)
Chevalier(Quadruple Atk)
Ficial(Triple Atk)
Sheilah(Critical Shot)
Shana(Triple Atk)
Benedicta(Quadruple Atk)
Ran(Triple Atk)
Eva(Spd Order)
Demetria(Spd Order)
Closer(Backstab)
Evangeline(Critical Shot)
Klau(Nerve Strike)
Senti(Iron Wall)
Lieri(Drain Attack)
Trystis(Triple Attack)
Celestina(Speed Order)
Storm(Critical Shot)
Ami(Iron Wall)
Jill O Lan(Critical Shot)
Bolidas(Snipe)
Zelanie(Incinerate)
Flores(Incinerate)
Dispera(Iron Wall)
Quid X Quam(Penta Attack)
Orpheus(Stone Breath)
Vert(Critical Shot)
Victoire(Triple Attack)
Washi(Backstab)
Celine(Nerve Strike)
Desire(Drain Atk)
Medo(Quadra Atk)
Sphaira(Critical Shot)
Selina(Backstab)
Spa Chandelle(Critical Shot)
Aria(Blink)
Brovado(Triple Atk)
Forchia(Def Order)
Belfort(Stone Breath)
Sommeil(Incinerate)
Dolo(Backstab)
Maylee(Stone Breath)
Soleil(Backstab)
Mimus(Iron Wall)
Willie(Snipe)
Arnice(Nerve Strike)
Dizzy(Backstab)
Carmilla(Critical Shot)
Lavina(Incinerate)
Rachel(Def Order)
Payne(Riposte)
Gnev(Quad Attack)
Emeraleah(Critical Shot)
Celia(Spd Order)
Elly(Triple Atk)
Tiara(Critical Shot)
Phoebe(Spd Order)
Maple(Critical Shot)
Rei(Critical Shot)
Shade(Blink)
Will(Critical Shot)
Monnaie(Critical Shot)
Tesera(Blink)
Riche(Snipe)
Sunesis(Triple Atk)
Romaine(Drain Atk)
Kagami(Nerve Strike)
Leitrim(Blink)
Tempete(Blink)
Pine(Incinerate)
Fersina(Spd Order)
Bela(Critical Shot)
Fuir(Penta Attack)
Volkein(Incinerate)
Libby(Blink)
Shanna(Snipe)
Ursula(Stone Breath)
Aquaria(Quad Attack)
Taoyuan(Quad Attack)
Marim(Nerve Strike)
Lisin(Iron Wall)
Gugnir(Quadruple Atk)
Salome(Backstab)
Francette(Speed Order)
Saltaire(Stone Breath)
Nocturne(Drain Attack)
Romanus(Incinerate)
Regina(Speed Order)
Athene(Riposte)
Perrine(Critical Shot)
Kaguya(Riposte)
Clyde(Defense Order)
Loreen(Snipe)
Milly(Riposte)
Doubt(Snipe)
Sunder(Critical Shot)
Thanatos(Defense Order)
Camellia(Penta Attack)
Lebka(Double Attack)
Cordelia(Speed Order)
Choco(Snipe)
Lamia(Blink)
Slime(Defense Order)
Mummy(Iron Wall)
Goblin(Critical Shot)
Alraune(Stone Breath)
Carmelian(Critical Shot)
Quartz(Defense Order)
Ore(Blink)
Rico(Nerve Strike)
Waltraut(Drain Attack)
The Moon(Stone Breath)
Mochi(Snipe)
Melina(Quad Attack)
Shonly(Iron Wall)
Illnix(Snipe)
Ralda(Riposte)
Galatea(Critical Shot)
Henriette(Defense Order)
Edythe(Triple Attack)
Layla(Speed Order)
Seeker(Backstab)
Avon(Incinerate)
Course(Backstab)
Athanato(Blink)
Wood Golem(Stone Breath)
Milena(Triple Attack)
Verrat(Quad Attack)

7*
8*
Urd(Defense Order)
Mimic(Quad Attack)
Fang(Snipe)
Alma(Critical Shot)
Eclipse(Penta Attack)
Fuhrer(Incinerate)
Hiver(Quad Attack)
Lactea(Critical Shot)
Lunarie(Backstab)
Luneville(Spd Order)
Romulus(Nerve Strike)
Selma(Incinerate)
Durandal(Critical Shot)
Joker(Stone Breath)
Rosalia(Stone Breath)
Globus(Incinerate)
Clarisse(Quad Attack)
Amaterasu(Quad Attack)
King Arthur(Iron Wall)
Astarte(Defense Order)
Bane(Stone Breath)
Scrios(Drain Attack)
Reinar(Incinerate)
Moroz(Incinerate)
Sapha(Stone Breath)
Sere(Critical Shot)
Xbalanque(Snipe)
Gabriel(Critical Shot)
Marybell(Penta Attack)
Earnesta(Critical Shot)
Luda(Riposte)
Grigory(Quadruple Attack)
Perchta(Incinerate)
Animus(Nerve Strike)
Helena(Blink)
Micol(Defense Order)
Eileen(Riposte)
Nox(Quadruple Atk)
Barong(Blink)
Karma(Critical Shot)
Miyabi(Incinerate)
Hanzo(Incinerate)
Fox o' Nine Tails(Penta Attack)
Slime(Stone Breath)
Mummy(Defense Order)
Goblin(Nerve Strike)
Red(Incinerate)
Escapar(Penta Attack)
The Lovers(Snipe)
Pastorus(Speed Order)
Azania(Nerve Strike)
TeSha(Critical Shot)
Marianne(Acid Rain)
Carbine(Incinerate)
Lazward(Nerve Strike)
Sonja(Critical Shot)
Elinor(Defense Order)
Cruthu(Speed Order)
Cane(Nerve Strike)
Lepre(Stone Breath)
Mao(Penta Attack)
Elfriede(Drain Attack)
Grazia(Critical Shot)

Imperia(Acid Rain)
Krishna(Critical Shot)
Acacia(Critical Shot)
The Empress(Nerve Strike)
Lucienne(Blink)
Ayame(Snipe)
Fruta(Blink)
Ultimo(Snipe)
Dietlinde(Acid Rain)

If you are not sure whether the unit has the Arena skill, check your album.
Also, if you spot anything missing that should be included, do PM me

Last updated: 7 June 2014
_________________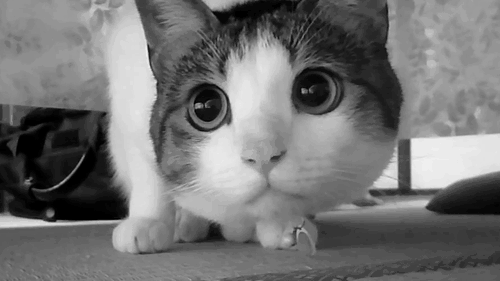 What are you looking at?