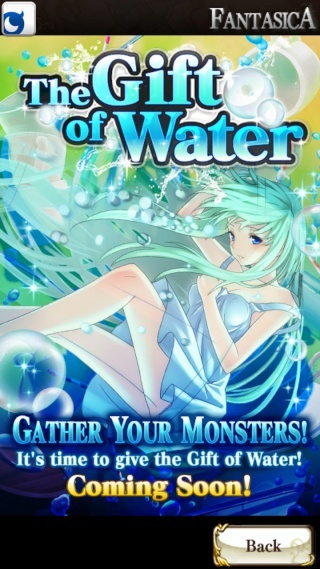 This event is yet another event based on training. In a raising event, you will meet these enemies from special event Training stages , defeating them will reward you BT Points and event items that will be useful in evolving.
Combat
You'll assemble a team of 4 units and 4 monsters to do a Group Battle. While there is a cost cap of 90 for your units, there are no limitations on which monsters you can use. Your maximum hit points will vary depending on which monsters you have set in your team depending on the size, level, and rarity of your monsters
Press the Auto Build button and you will automatically form two teams using your highest level monsters and units.
There will also be times when your Allies' raising unit or monster which appears in mid-battle help out during Group Battles.
The strength of the unit or monster will depend largely on the strength of your monster team.
You can use Time Elixirs at any time to instantly reset the cooldown when fighting bosses.
Boss units you encounter in Training will gradually advance on your unit or monster that you are protecting from the enemies if you lose a Group Battle. (You will lose a Group Battle if you fail to completely defeat the enemy group)
If they reach your unit or monster that you are protecting, the boss unit will disappear and you will lose BT Pts. You can check how much time it will take for them to reach your dragon.
The first person who initiates a fight with a given boss (i.e. the person who found the boss), will also receive a Discovery Bonus when the boss is defeated.
The person who inflicts the most damage during the boss fight will receive a MVP Bonus after the boss has been defeated. It will give approximately double the BT Points that you normally receive.
Arena skills will not activate during Boss Unit battles (E.g Iron Wall, Riposte etc.)
You cannot battle a boss unit that has already reached the unit or monster that you are raising.
There will be special groups of enemies that you can get better rewards from which are usually stated on the rules.
Group Battles
This section will focus more on Group Battles.
If you fail to defeat any boss battles, you can request for help once for each boss.
Your allies can join the fight to defeat the bosses with no cost of training points but it will start a cooldown of 10 minutes before you can fight the boss again if you still fail to defeat it.
You can receive the reward when you have defeated the enemies.
You can only have up to a total of 10 active group battles maximum at a time. This includes the enemies that you have already defeated but have not claimed their rewards yet.
You will also not lose any BT Points for enemies that reach their allies' raising units or monsters.
Raising
You can feed Luna, items, and cards to nurture your unit or monster into a more advanced form by converting those items to EVO Pts. As you gain EVO Pts, a bar will be filled up indicating your current EVO progress. When the EVO Progress gauge has been filled, you will need to feed your unit or monster a number of a certain type of event item to EVO her to her next form.
If you do not have enough of those items, you will not be able to evolve your unit or monster.
The event item used to fill up your EVO Points will not be used at this point.
Once you have evolved your unit or monster in this fashion, you can receive the unit or monster to stop the evolution process.
After you have received your unit or monster, you will be granted a new one to raise again from scratch. Any excess EVO Pts gained when EVOing will be discarded.
Mina will grant fewer EVO Pts than other 6★s when fed.
The number of EVO Pts and event items needed to evolve your dragon will increase incrementally starting with your second hatchling.
You can receive the unit or monster that you are raising after the event has finished, but you won't be able to feed or evolve it any more than its current state.